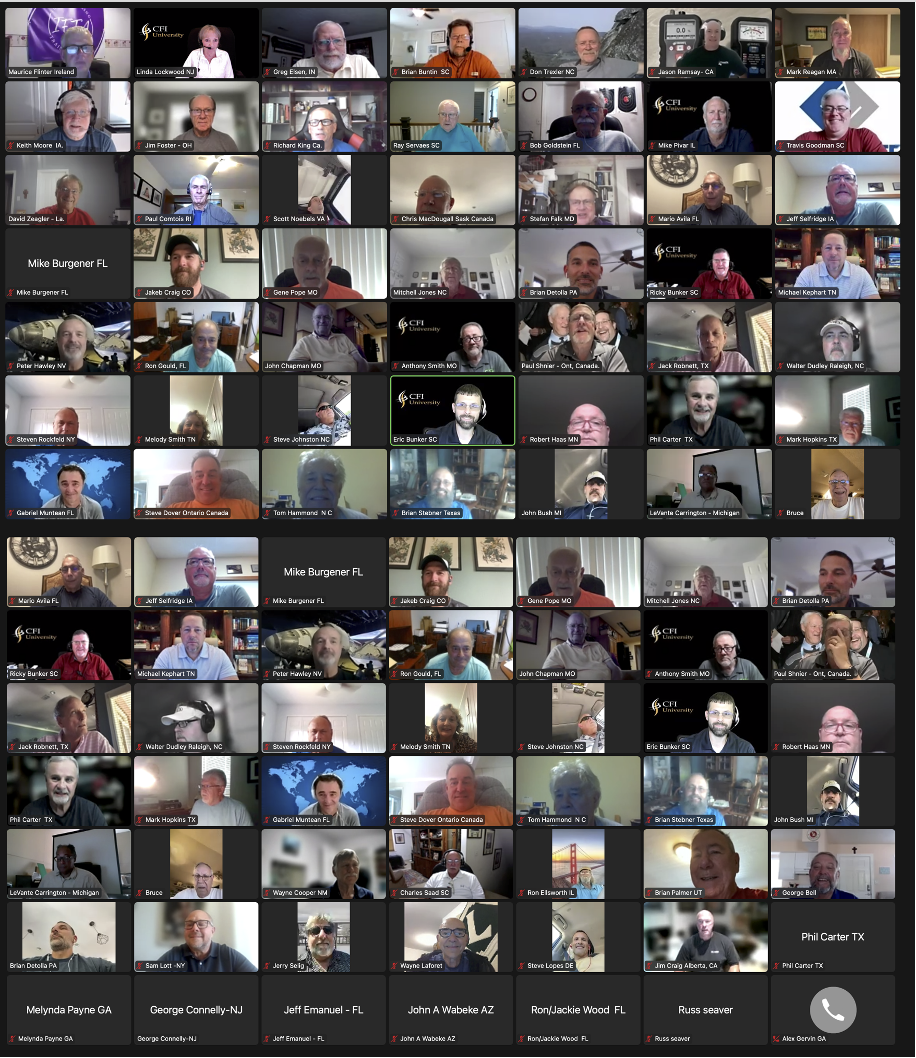 The CFI University Team Meeting on September 15, 2023, was attended by the inspectors listed below.
Some of the discussion points covered during the two-hour meeting included:
Extrapolating Averages
Techniques for Measuring and Documenting Deflection
Report Writing
Understanding the Significance of Wood EMC and Its Proper Utilization.
CFIU Team Meetings occur on a quarterly basis and are provided free of charge to all CFIU Members.
| | | | |
| --- | --- | --- | --- |
| Canada | | | |
| Alberta | Jim | Craig | 780-910-6741 |
| Alberta | Kevin | Broadhead | 403-560-4740 |
| British Columbia | Wayne | Laforet | 403-238-2461 |
| Ontario | Paul | Shnier | 416-894-7564 |
| Ontario | Steve | Dover | 416-606-6150 |
| Saskatchewan | Chris | MacDougall | 305-537-5421 |
| | | | |
| Ireland | | | |
| Athy Co, Kildare | Maurice | Flinter | 00353876560948 |
| | | | |
| United States | | | |
| California | Frank | Gueits | 909-210-1567 |
| California | Jason | Ramsay | 949-355-3501 |
| California | Richard | King | 530-671-5737 |
| Colorado | Jake | Craig | 720-724-4270 |
| Delaware | Steve | Lopes | 908-482-5616 |
| Florida | Bob | Goldstein | 954-684-5171 |
| Florida | Codrut Gabriel | Muntean | 954-540-2686 |
| Florida | George | Bell | 321-698-9821 |
| Florida | Jackie | Wood | 352-544-7154 |
| Florida | Jeffrey | Emanuel | 813-652-2436 |
| Florida | Mario | Avila | 941-284-3944 |
| Florida | Mike | Burgener | 850-902-3410 |
| Florida | Ron | Gould | 239-287-6952 |
| Florida | Ron | Wood | 352-544-7156 |
| Georgia | Alex | Gervin | 470-452-9186 |
| Georgia | Melynda | Payne | 706-934-3818 |
| Georgia | Mike | Del Vacchio | 678-972-8086 |
| Idaho | Chance | Hodgson | 208-899-6498 |
| Illinois | Mike | Pivar | 630-330-3245 |
| Illinois | Ron | Ellsworth | 618-240-5697 |
| Indiana | Greg | Elsen | 513-602-3269 |
| Iowa | Jeff | Selfridge | 319-310-5665 |
| Iowa | Keith | Moore | 319-850-5542 |
| Louisiana | David | Zeagler | 281-900-7542 |
| Maryland | Jerome | Selig | 443-497-1278 |
| Maryland | Stefan | Falk | 443-854-1919 |
| Massachusetts | Mark | Reagan | 978-476-1936 |
| Michigan | John | Bush | 231-499-7870 |
| Michigan | LeVante | Carrington | 309-750-7697 |
| Minnesota | Robb | Haas | 612-532-0100 |
| Missouri | Anthony | Smith | 314-849-1397 |
| Missouri | Gene | Pope | 941-875-5267 |
| Missouri | John | Chapman | 816-517-2902 |
| Missouri | Russ | Seaver | 319-929-3885 |
| Nevada | Bryan | Williams | 702-708-7716 |
| Nevada | Peter | Hawley | 702-400-6889 |
| New Jersey | George | Connelly | 732-773-1196 |
| New Jersey | Linda | Lockwood | 609-660-1717 |
| New Mexico | Wayne | Cooper | 915-630-3356 |
| New York | Sam | Lott | 914-685-5900 |
| New York | Steven | Rockfeld | 516-807-1876 |
| North Carolina | Don | Trexler | 828-963-3355 |
| North Carolina | Jason | Whitlow | 828-844-4040 |
| North Carolina | Mitchell | Jones | 704-617-1098 |
| North Carolina | Steven | Johnston | 336-403-4274 |
| North Carolina | Tom | Hammond | 704-574-5893 |
| North Carolina | Walter | Dudley | 919-235-7322 |
| Ohio | James | Foster | 814-450-7324 |
| Oklahoma | Bruce | Burnette | 918-706-1641 |
| Pennsylvania | Brian | DeTolla | 724-866-0586 |
| Rhode Island | Paul | Comtois | 401-578-9085 |
| South Carolina | Brian | Buntin | 803-603-7589 |
| South Carolina | Charles | Saad | 864-884-1425 |
| South Carolina | Eric | Bunker | 843-251-7454 |
| South Carolina | Ray | Servaes | 843-846-0500 |
| South Carolina | Ricky | Bunker | 843-222-1029 |
| South Carolina | Travis | Goodman | 803-944-1901 |
| Tennessee | John | Lunsford | 706-346-0422 |
| Tennessee | Melody | Smith | 615-522-7551 |
| Tennessee | Michael | Kephart | 214-870-8453 |
| Texas | Brian | Stebner | 972-948-8549 |
| Texas | Jack | Robnett | 806-438-5974 |
| Texas | Mark Allen | Hopkins | 817-937-5189 |
| Texas | Phil | Carter | 806-535-2868 |
| Utah | Brian | Palmer | 385-350-5202 |
| Virginia | Scott | Noebels | 804-722-2973 |